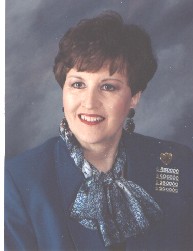 Welcome to my web site! This site contains copies of my monthly newsletters and various items that Consultants may find useful (Items to Download). All Consultants are urged to fully use the wonderful materials on Mary Kay's Intouch website.
Mission Statement of the Andrea Pace Unit:
To continue Mary Kay's dream of helping women achieve financial independence and develop their God given potential
I'm an Independent Executive Senior Sales Director with Mary Kay Cosmetics. This website is primarily for Consultants in my unit and in my off-spring units. Its materials may be downloaded by them.
New Consultants should send me her email address ASAP (andrea@andreapace.com).
For my clients and others interested in purchasing Mary Kay products:
Shop 24 hours a day! Visit me, your Mary Kay Independent Beauty Consultant:
http://www.marykay.com/andreapace
Those interested in a career opportunity with Mary Kay should call me:
1-800-863-2463 (410-465-4442 locally)
or send me an email:
Most downloadable items on my website can be read by the Acrobat Reader (.pdf format). If you do not have this on your computer, your can download it without charge from http://www.acrobat.com .
This page was last updated on 09/26/10.